A. Sivathanu Pillai was born in a humble family in Nagercoil town of Kanyakumari district in Tamil Nadu on the 15th of July 1947. From the very young age, Sivathanu Pillai was given the purpose of life - serve others. Sivathanu Pillai's father, Mr. Apathu Katha Pillai, was instrumental in Sivathanu Pillai understanding the purpose of life. The name Apathu Katha means 'one who saves from dangers'. True to that name Mr. Apathu Katha Pillai had saved many people from life threatening diseases and problems.
Mr. Apathu Katha Pillai, was a saint and expert in Siddha Medicine and also rare Yoga techniques like Raja Yoga - a practice through which, the person stops breathing but breaths internally. Mr. Apathu Katha Pillai, with his rare expertise in medical science had treated dreaded diseases - even cancer.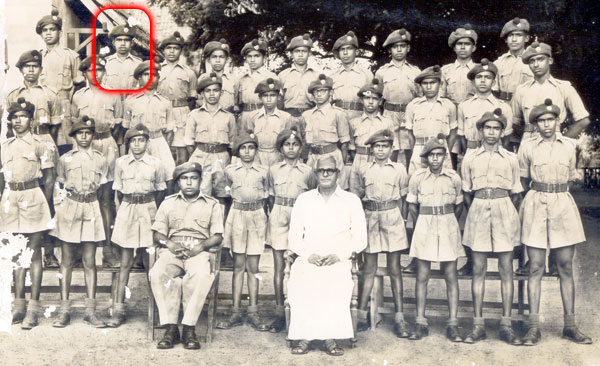 One such incident that happened to which Sivathanu Pillai was a witness changed his life. On one day, a man coming to Sivathanu Pillai's home in a car prostrated at his father's feet. He with tears in his eyes said that his wife was suffering from a terminal stage of illness and that the doctors who were treating her had told that it was impossible to cure her. He with tears pleaded Sivathanu Pillai's father to treat her. His father without any hesitation accepted to treat her and immediately set off along with this man for treating his wife. A few days later Sivathanu Pillai's father returned and spoke nothing about what happened. Further few days later, that man who came that day again prostrated at the feet of Sivathanu Pillai's father. This time also with tears - but those were the tears of happiness. Because his wife had been cured by the medicine prepared by his father and the 'strict diet and medicine' intake regimen prescribed by him. That man submitted huge amount of money at the feet of Pillai's father. But his father simply rejected that money and said, "My purpose is to serve others. Treating those who suffer is my duty. If I receive this money for this then my treatments in future will not be effective." Pillai, who witnessed this incident, understood that serving others should have a purpose.
In his school days, he was a meritorious student scoring cent percent marks in all the subjects. He was a favourite among all the teachers. Because of his talent and inquisitiveness nature Sivathanu used to be espeicially chosen by Principal and Inspector of Education to question and evaluate B.Ed teachers during their practical test sessions. He was also active in sports and used to participate in Football, Volleyball, Badminton and other games.

Contact me