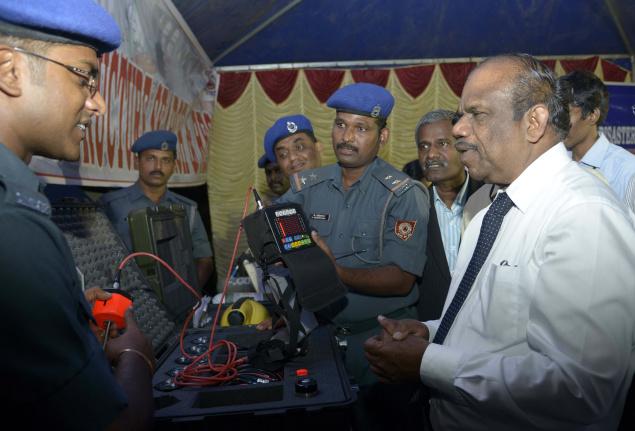 A motivated team of young students from College of Engineering, Guindy and IIT-Madras played a key role in the development of indigenous supercomputer PACE+ for strategic purposes, said A. Sivathanu Pillai, Distinguished Scientist & Chief Controller of the Defence Research and Development Organisation (DRDO) and the Chief Executive Officer and Managing Director of BrahMos Aerospace.
Speaking at the inauguration of Kurukshetra, the techno management fest of the College of Engineering, Guindy, Mr. Pillai said the indigenous development of intercontinental ballistic missiles such as Agni V was possible because of "innovations made by students."
The innovation in supercomputing made a few decades ago paved the way for indigenous development of "re-entry technology" for missile development.
"The supercomputer developed by Anna University students was 20 times faster than the Cray supercomputer denied to India by the U.S." he said.
"Indians have great brains. But the brain needs some triggering," said Mr. Pillai pointing to the success of the BrahMos supersonic missile. He stressed the need for stimulating more innovative young minds to transform India. "We can be a global leader if scientific minds come together for innovation. We are going to dominate the knowledge age with over 580 million youth below 35 years," he said.
"Kurukshetra is a stimulating event for students of the current generation," said M. Rajaram, Vice-Chancellor of Anna University. "Participants at the fest get an opportunity to interact with students from all over the country. It gives us exposure to new technical and management aspects of innovation," said Nivedita Sairam, student director for projects, Kurukshetra 2014.
A range of events, workshops and lectures on technology and management will be organised from January 29 to February 1. Some of the key attractions include exhibition by National Disaster Response Force, space trek mobile planetarium, 3D floor painting, apache pro performance, 3D printing, robo face and live coding. The Hindu is the media partner for the event.
Source:The Hindu