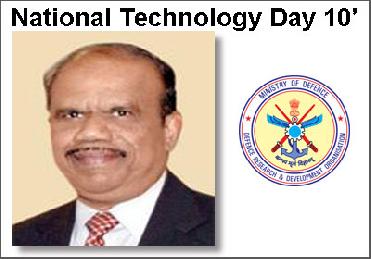 NEW DELHI (BNS): Distinguished scientist Dr. A Sivathanu Pillai, CEO and Managing Director of BrahMos Aerospace, has been conferred with the Technology Leadership Award 2009 for his outstanding leadership in design, development, production and marketing of BRAHMOS supersonic cruise missile.
Dr. Pillai, also, as Chairman of BrahMos Aerospace Thiruvananthapuram Ltd (BATL), erstwhile KELTEC, has contributed immensely in efficiently managing and pulling KELTEC out of financial constraints and turning it into a profit earning industry within a span of two years.
Prime Minister Dr. Manmohan Singh presented Dr. Pillai with the prestigious award on the National Technology Day in New Delhi on Wednesday. The Prime Minister in his speech referring to BrahMos highlighted that new capabilities have recently been acquired for the BRAHMOS supersonic cruise missile.
As reported earlier, BrahMos Aerospace has recently received orders worth several crores from the Indian Army and the Indian Air Force.
BRAHMOS, the world's only supersonic cruise missile, has been inducted in the Indian ArmBRAHMOS, the wory and Navy after several successful trials. The air-launched version of the missile which will be inducted in the Indian Air Force is under development stage at present.
Source: http://www.brahmand.com/news/BrahMos-Chief--Technology-Leadership-Award/3996/1/25.html