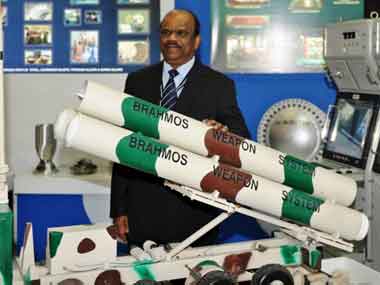 Coimbatore: BrahMos Aerospace CEO A Sivathanu Pillai, chosen for Padma Bhushan, today dedicated the award for the entire BrahMos team.
"This is the reward for the entire BrahMos team, who are doing good work for a good project. I am proud that the entire team is recognised by this award," Pillai, who was chosen for the award in the Science and Engineering category, told PTI over phone.
He said the under water test of submarine version of BrahMos would be conducted in the end of February or early March.
India had on January nine successfully test-fired a highly manoeuvrable version of the 290-km range supersonic cruise missile BrahMos from a naval warship off the coast of Visakhapatnam in Bay of Bengal.
Source: http://zeenews.india.com/news/nation/the-award-is-for-entire-brahmos-team-pillai_825159.html